Welcome to Wasatch Snowcat. We are located in scenic Mountain Green, Utah. We offer practically every service having to do with Snowcats, including; Back country Snowcat wildlife tours, Snowcat tubing, Snowcat back country skiing, Snowcat telecom transport, and Snowcat search, rescue and recovery.
We also offer Snowcats for sale, Snowcats for lease, and even Snowcat storage, modification, maintenance, repair and restoration.
In case you didn't get it, we do everything when it comes to Snowcats.
For more information or to make tour reservations call 801.876.2169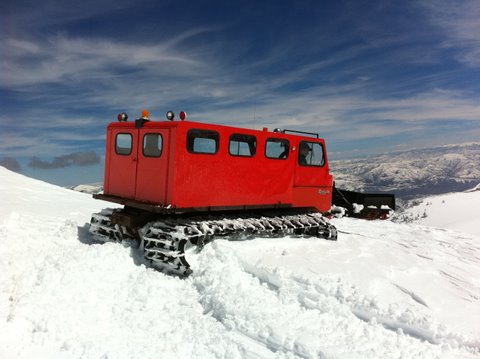 Need a Snowcat Rental?
While it's hard to understand, we realize that not everybody wants to own their own Snowcat. That's ok, even if you don't have room for your own Snowcat, we've got you covered.
At Wasatch Snowcat, we make sure your snowcat rental is an incredible experience. We want to ensure that whether you use us for business or fun, you will always remember the experience.
Did we mention that one of our Snowcats was rented to be used in a certain movie about a superhero American Captain who was involved in a little scuffle with his friends? That's right, it was a Wasatch Snowcat you saw trecking across the snow covered wastelands. Now that's pretty cool!
We offer snowcat rentals for both personal and business use. We can transport your team and equipment up to the top of a snow covered mountain, we can take your family on a backcountry winter wonderland tour to see wildlife and unforgettable nature scenes, and we can even get you up the slopes for a unique tubing or skiing experience.
For those occasions when someone is lost in the blustery winter snow, we can help search and rescue crews get where no vehicle could.
Whatever the reason, we have the Snowcat for rent to fit your need.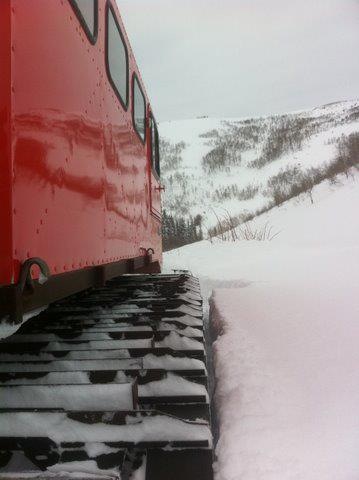 Looking for a Snowcat for Sale?
Perhaps you would rather just have all the fun by yourself. No problem! If you're looking for a Snowcat for sale, you're in luck!
We are one of the most trusted sources when looking for a Snowcat for sale anywhere! We offer all the major Snowcat brands such as Thiokol, DMC, LMC, VMC, Tucker, Spryte, and IMP.
We have been buying and selling Snowcats for over 10 years. We know a thing or two about what you're looking for and why.
Need Your Snowcat Serviced?
As mentioned before, we work with many different makes and models of Snowcats. We can fix your Snowcat no matter the problem. Our experienced technicians can service your Snowcat at your place or ours. When it comes down to it, a broken Snowcat is of no use, and we didn't get into this business to watch you have no fun. Let Wasatch Snowcat get you up and running again so you can enjoy your Snowcat the way you meant to.
As any good Snowcat dealer would do, we will always recommend you regularly service and maintain your Snowcat as well. Give us a call to set up your annual maintenance plan so you never run into any preventable problems.
Give us a call at 801.876.2169
Where are You Storing Your Snowcat?
We have some extra space, and we love surrounding ourselves with beautiful Snowcats, so let us store your Snowcat for you when you don't need it.
We can even provide the maintenance you need on it while we have it safely tucked away.

While we live and work in Utah, we can work with you no matter where you live. If you are looking for a Snowcat for sale, give us a call. If you need to find a Snowcat for rent, let us know. We can work with you on transporting your Snowcat and making the experience easy and painless.
No matter what you need, when it comes to a Snowcat for sale or rent, call Wasatch Snowcat.
Give us a call at 801.876.2169